And what some states are doing to block Biden's fight for inclusivity.
Background
On Jan. 20, President Biden curbed former President Trump's efforts to ban and discriminate against transgender individuals by mandating, among Title VII of the Civil Rights Act of 1964, that "all persons should receive equal treatment under the law, no matter their gender identity or sexual orientation."
Furthermore, it mandates that "children should be able to learn without worrying about whether they will be denied access to the restroom, the locker room or school sports."
This executive order was essentially a broader application of the Bostock v. Clayton County ruling that mandated that LGBTQ+ individuals would be protected from discrimination in the workplace on the basis of sex.
"The majority opinion held that 'it is impossible to discriminate against a person for being homosexual or transgender without discriminating against that individual based on sex,'" the USA Today article continued. "… [it] mandates that all students, including transgender students, be able to learn without facing sex discrimination, and as part of that, transgender women should compete on female teams."
In 2016, the Obama Administration issued guidance by the U.S. Department of Education and the Department of Justice that outlined the interpretation of "sex" under Title IX to prohibit discrimination on the basis of gender identity, including based on transgender status.
However, in February 2017, "the Trump administration rescinded the Obama administration's Title IX guidance," and in 2018, "then-U.S. Department of Education Secretary Betsy DeVos confirmed that Title IX complaints filed by transgender students regarding access to sex-segregated facilities were no longer being investigated," according to the Center for American Progress.
What states are doing
Lawmakers in at least six states have been introducing bills that were aimed at limiting opportunities of trans female athletes.
Kentucky, New Hampshire, North Dakota, Oklahoma and Tennessee have introduced the bills, and Montana's House passed it already and is on the way to its Senate.
"Many of those bills target youth and collegiate athletes, with supporters arguing that transgender girls have an unfair physiological advantage in girls' sports, an edge that can affect access to scholarships," according to The Washington Post.
According to the ACLU, in 2020, lawmakers introduced 20 bills that sought to ban transgender athletes from participating in their desired sport.
Idaho was the first state to pass and enact a law that bans transgender student athletes from participating on women's sports teams.
Furthermore, according to Politico, "Rep. Greg Steube (R-Fla.) introduced the 'Protection of Women and Girls in Sports Act of 2021,' which would make it illegal for schools that receive federal funds to allow students who were assigned male at birth to participate on women's sports teams. It also stipulates that sex is 'recognized based solely on a person's reproductive biology and genetics at birth.'"
However, there is no definitive proof that transgender athletes possess a competitive advantage.
Effects of having bans in place
According to the Center for American Progress, the bills' justifications are based on "scare tactics, stereotypes and unwarranted claims that transgender women have a physiological advantage over cisgender women—despite a complete lack of evidence that transgender sports participation has had any measurable impact on the success of cisgender athletes."
Three trends emerge when considering the sports ban: worsening mental health and risks of depression, suicidal ideation and suicidal attempts; being more likely to experience bullying, victimization, harassment, violence and rejection from peers; and the affirmation that some protective policies may be lacking.
American Progress continued that "in 14 states, home to more than 4.1 million high school-enrolled youth, transgender sports participation is only 'allowed with restrictions,' such as having to begin medical transition, undergo medical examination or complete a lengthy process to demonstrate that one's gender identity is sincerely held.
"[And] an additional three states (Indiana, Kentucky and Louisiana) have surgery-required guidance that only allow participation in accordance with gender identity if the athlete has undergone gender confirmation surgery."
The ACLU stated that the same organizations that opposed and pushed false myths about transgender-inclusive bathrooms are the same organizations are pushing for trans-exclusionary bills for sports as well.
"Transgender girls are often told that they are not girls (and conversely transgender boys are told they are not really boys) based on inaccurate stereotypes about biology, athleticism and gender," according to the ACLU article.
Furthermore, "backers said the law is necessary because transgender female athletes have physical advantages. Opponents claim the restrictions harm the emotional and physical wellbeing of transgender youth."
Testimonies to exclusionary sports
Also seen in the world of women's competitive sports, is discrimination of cis-women who by no fault of their own have higher testosterone levels than other cis-women or even transgender women.
"Since she first won an international track event in 2009 at age 18, the South African middle-distance runner Caster Semenya has had every aspect of her body subjected to scrutiny," according to a Foreign Policy article.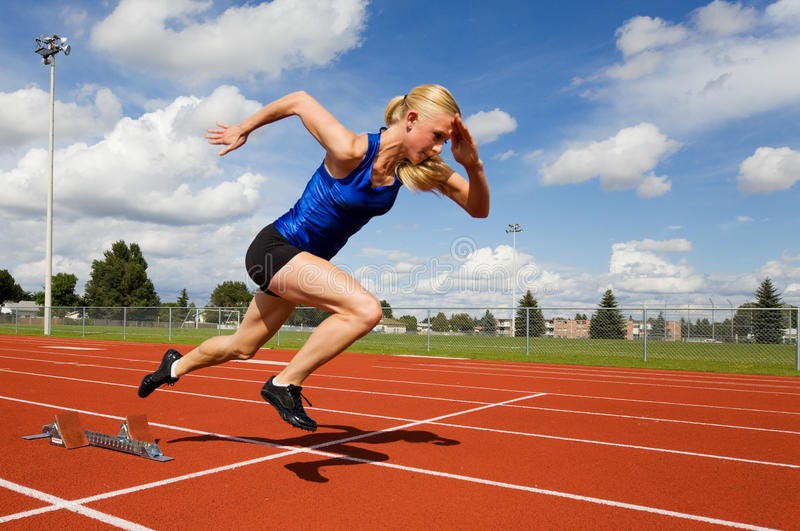 "Semenya is one of many women around the world targeted by regulations that require women with naturally higher-than-typical levels of testosterone to submit to so-called sex testing and undergo unnecessary medical interventions to reduce hormone levels in order to keep competing."
According to the Guardian, "Semenya is an intersex cisgender woman assigned female at birth with XY chromosomes and naturally elevated testosterone levels due to a 5α-Reductase deficiency."
But she is not alone in experiencing trans-exclusionary sports participation.
Also, in 2014, sports officials determined that Indian sprinter Dutee Chand's testosterone levels were too high for a woman, and was told she could not compete in an international competition.
After taking it to the Court of Arbitration for Sport in Switzerland, she won her case.
"World Athletics, the international governing body in global track and field, fought back with a similar regulation targeting middle-distance runners like Semenya."
When Semenya took it to the same court in 2019, she lost. Revisions were subsequently made to the 2014 law.
"They continue to do lasting damage to the careers and dignity of competitive athletes globally," the article stated.
Thoughts and comparisons
The ACLU states that those who oppose the inclusion of transgender athletes "erroneously claim that allowing trans athletes to compete will harm cisgender women."
Excluding transgender women is just as harmful to all women.
"It invites gender policing that could subject any woman to invasive tests or accusations of being "too masculine" or "too good" at their sport to be a "real" woman," the article stated.
Blocking trans women from participating in sports seems to be using the same school of argument is banning transgender women from bathrooms "because they're not real women".
A lot of trans women "pass" based on society's expectations of what a woman should look, act and sound like. Unless someone explicitly said "I am transgender," a good majority of society would never know and a trans woman would be able to compete or even go to the bathroom in peace.
Some, if not most, trans women may pass the hormone tests requiring a female athlete to be within a certain testosterone, estrogen and progesterone ranges to compete that are in place for athletic competitions. Some cis women would fail this test due to biological anomalies of heightened testosterone levels and production that occurs naturally.
---
Take action for trans folks to participate in sports here.
Editor's note: This article was originally posted March 2, 2021.